Top 5 tools to Handle Outsourced Remote Teams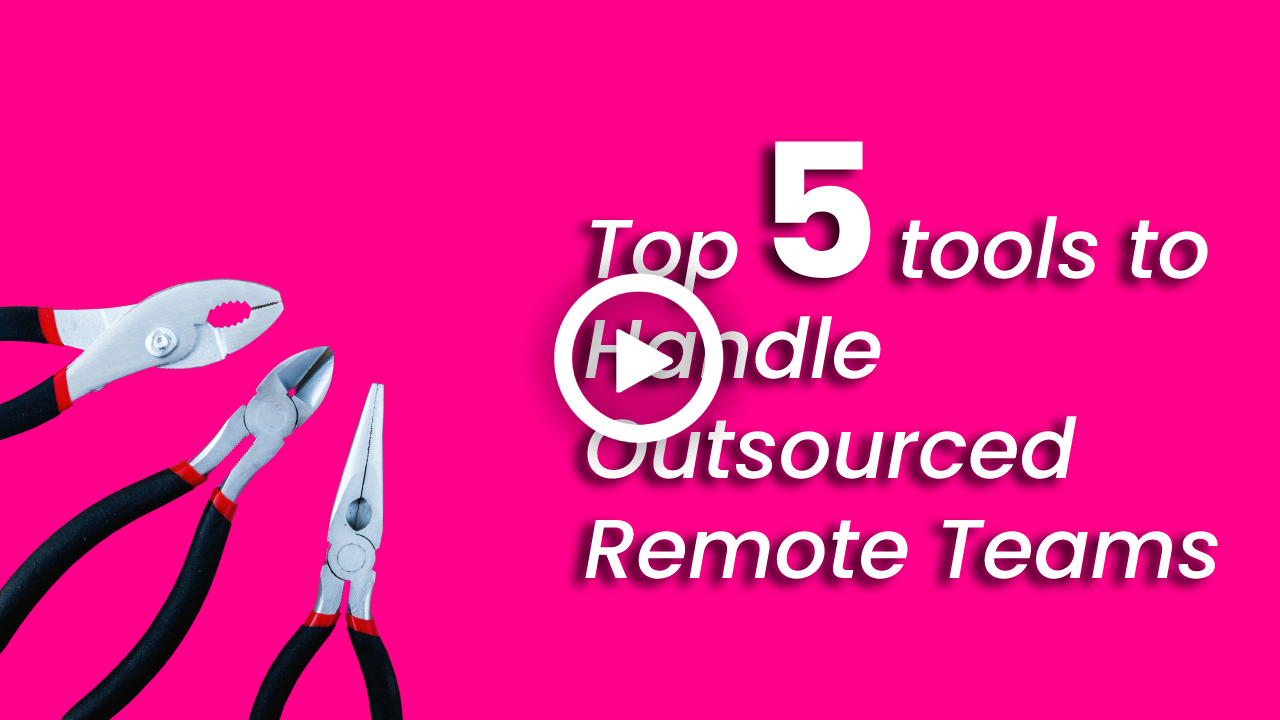 After the COVID-19 pandemic, most of the digital work was outsourced and shifted remotely overnight. To make this remote process management a breeze we have many team collaboration software at our disposal. But which one to choose? Want to know the ultimate tools to stay connected and on course without losing productivity? Then read the entire article which mentions the ultimate outsourced team management tools classified by our project managers at Thinkalize Global
Jira
An advanced web-based team manager whose primary audience is app developers and engineers working in big enterprises. Although it is a powerful and flexible tool, its learning curve is steep due to a complicated interface, lacks key communication features, and comes with a high price tag. Also, there is no place to brainstorm your ideas.
Trello
One of the most minimal and straightforward remote team managers is Trello. Hence it is easy to learn and set up. There is a dashboard in which you place cards consisting of tasks. Due to its simplistic approach, this outsourced workforce manager is geared for freelancers and small teams that are working on small projects. You can view the progress of your digital project at a glance with Trello but it is not good at communication with your virtual assistants.
Google Chats
Previously known as Google Hangouts, Google Chats is a basic communication tool with great integration of the Google Workspace. The downsides are less advanced filtering of messages, simple notifications, and no customization of the theme available. Integration with third-party plugins is also limited to 89 whereas other remote team management apps allow for more than a thousand integrations. But being 100% free, it serves as a great remote team collaborator with the best integration of Google Suite.
Asana
This outsourced team management tool was made by Facebook for its own use. Asana is a sophisticated project management tool well-suited for complex offshore projects. Tasks can be divided into chunks and are assigned to teams or individuals with tracking enabled. Files, information, and other data are gathered in one place to make your outsourced project easier to manage. A Kanban board feature like Trello is also there to keep the progress in check. This most advanced yet simple project manager has monthly charges of $10 per person. The cons are the 100MB file upload size limit, only 100 available integrations of 3rd party tools, and lack of video call and chat features.
Slack
There are plenty of project management tools but nothing beats Slack in terms of collaboration and user-friendly interface. Slack's slick notifications, video chat option, and messaging features like direct chat, groups, and channels make it one of the best communication tools for outsourced workers. Although Slack has built-in project management features like assigning tasks and starring it, Slack's functionality can be enhanced with the integration of other tools like Trello. The 1 GB file upload limit is also one of the best so you do not need any third-party app for file sharing. Ultimately, Slack proves to be both a remote team manager & collaborator.
To conclude, you can specifically choose a tool depending upon the nature of your outsourced project or go for an all-in-one solution like Asana or Slack. In fact, you can use two tools like Slack as your offshore project's HQ and integrate Trello with it to track the progress of your virtual assistants.